Repeater Student's Subject for Current Exam
For Repeater Student
At the top of the application form student type radio button is there. In this Please select Repeater student, there is Two section is changed in this application form which is shown with Red Arrows in belows figure.
Student have to enter SID Number (example "11V-999999" or "12V-999999") having max length 10.
Student Surname,Name,Father/Mother/Guardian's Name,Medium,G.R.NO will be automaticaaly filled by entering SID Number.
Previous Examination & Current examinaton data will be automatically fill by entering SID Number.
In the both section one grid is for previous exam information. It contains student's previous exam information like subject group, subject, subject code, language, marks.
And the next grid is current exam information related. It contains current exam detail group, subject, code , language and after that section the total subject count field is there.
Repeater
Section - 1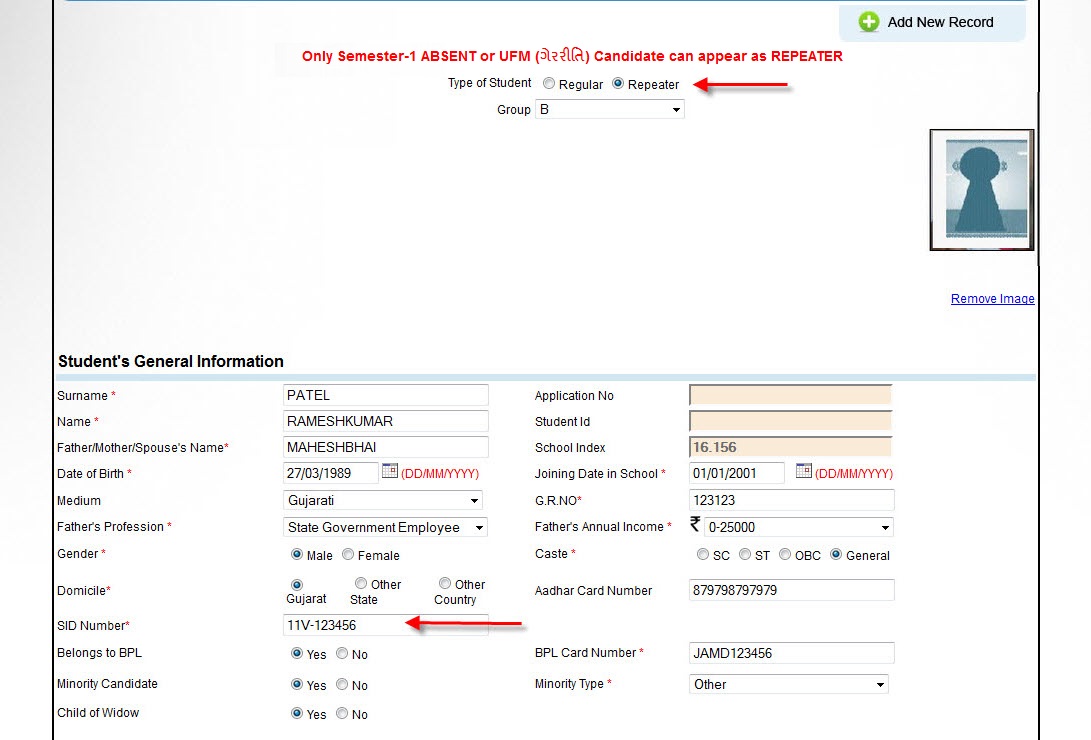 Section - 2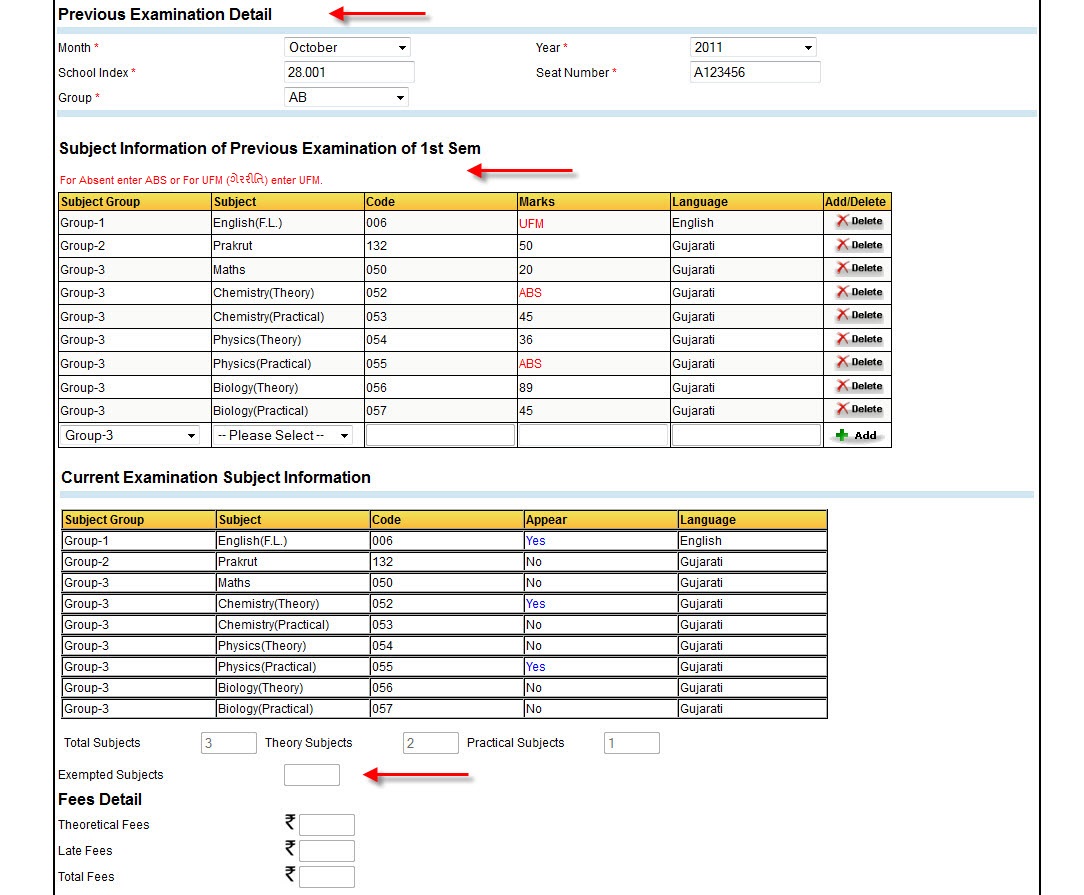 Semester System Repeater
In Repeater student type, If student is Semester System Repeater then Yes option need to select.
Here is Fees details section and Exempted Subjects is there it is also disable, after submitted application form fess and Exempted Subjects detail will comes automatically as per GSHEB board.